Jachtwerf Gebr. de Kloet B.V.
Moleneind 7a
1241 NE Kortenhoef
Holland
Tel. 31 35 6561394
Fax 31 35 6564172
E-mail info@de-kloet.nl
KVK Gooi en Eemland nr. 32022192


Openinghours

Monday - Friday
7:30 - 17:00 hrs.

Saturday
10:00 - 16:00 hrs. Please call Martin de Kloet to make an appointment
then we have all the time for you (0031-653-945616)
Routedescription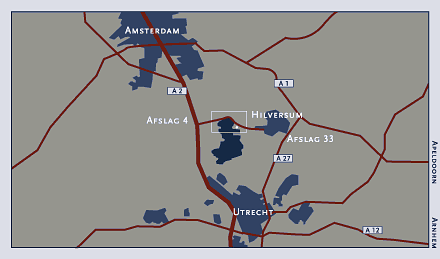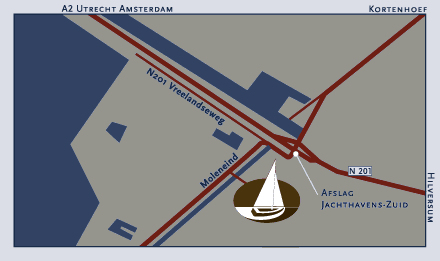 afslag=exit
From highway A2:
Take exit Vinkeveen (exit 4) Hilversum (N201)
After 0,6 km turn left to the provincial road (N201) direction Hilversum
After 7,5 km turn right near the traffic lights and sign Jachthavens Zuid and proceed on this road
After 175 m turn left to the Moleneind
Than take the first bridge to the left, Moleneind 7a.
From highway A27:
Take exit Hilversum (exit 33)
After 2,2 km turn left to the Diependaalselaan, direction Hilversum (N201)
After 0,8 km take the 2nd exit on the rotunda (on the Diependaalselaan)_
After 2,2 km take the 2nd exit on the rotunda (on the Diependaalselaan)
After 500 m take the 2nd exit on the rotunda (on the Diependaalselaan)
After 250 m hold on to the right on the Diependaalselaan
After 70 m take the 2nd exit on the rotunda (on the Vreelandseweg)
After 4,2 km turn left near the traffic lights and sign Jachthavens Zuid and proceed on this road
After 175 m turn left to the Moleneind
Then take the first bridge to the left, Moleneind 7a
©2006 Gebr. de Kloet BV
webdesign: insandouts